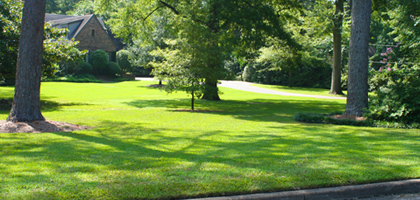 Lawn Care
Top Notch Lawns offers lawn care programs to give you a greener, healthier and more beautiful lawn, the whole year round.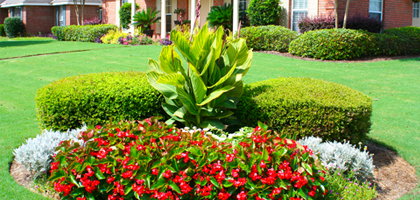 Landscaping
Our full range of residential landscaping services is guaranteed to bring your vision to life. We can provide you everything but the sunshine!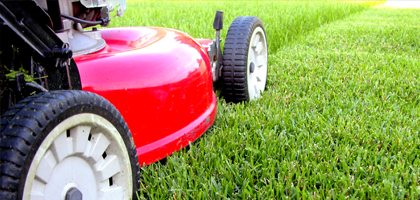 Maintenance
We've been providing full service property care for home and business owners or years, and we love to put our knowledge and experience to work
About Top Notch Lawns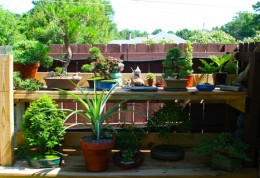 Top Notch Lawns has been enhancing landscapes in the greater Montgomery area since 1997. Our company goal and mission is simple: we strive to bring each and every property that we manage and maintain to visual and horticultural excellence.
The development of a healthy and attractive landscape requires a great deal of time and hard work. Top Notch Lawns can help you create and maintain such a landscape. We are committed to providing the necessary ingredients of knowledge and materials to develop a healthy and attractive landscape. By choosing Top Notch Lawns as your landscape company, you are assuring that your landscape investment is protected and will grow in value—year after year.
Our Services
If you would like to schedule a lawn cleanup, please call early in the season to get on our list.
Request a Quote
So Why Choose Us?
We understand that planning any landscaping project can be overwhelming. We are here to help your property reach its maximum potential and we guarantee you'll love our work. Learn more about why you should choose Top Notch Lawns