We offer a complete array of regular mowing and maintenance services including mowing, rimming, power edging, leaf pickup, mulching, pruning and spring/fall cleanup.
You can rest assured that if you choose Top Notch Lawns to provide any of these maintenance services that the work will be done in a professional manner using the latest equipment to insure a professionally groomed look.
Mowing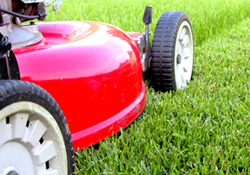 Regular mowing services include high quality mowing, edging of all drive and walkways, minor trimming around trees, bedding areas and fenses, clean up of all debris left on driveways and walkways.

Pruning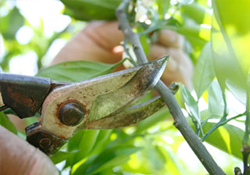 All landscape plants should be pruned at the proper time each year to reach their maximum potential for shape and size.

Mulching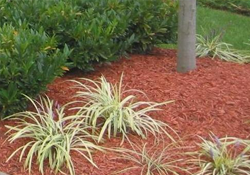 Tree and shrub beds should be kept covered with 2-4 inches of some type of mulch. This will help keep soil from drying too quickly and also prevents unsightly weeds from growing in your shrub beds.
A very attractive shredded bark and wood mulch is used. This is available to all customers as an extra cost option and is performed throughout the year. Pine straw is also available.

Bedding Installation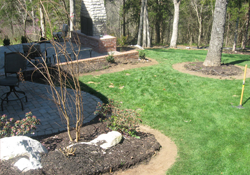 Seasonal color beds and ornamental bedding installations bring contrasting colors and textures to the seasonal changes of your property in your high visibility areas. This makes a wonderful addition to any home or business.

Pest Control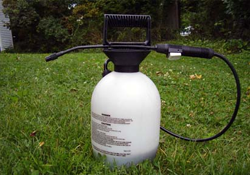 Our tree and shrub care programs control insects and disease pests that can threaten your investment of a high quality landscape. Insect control programs are also available as a front-line defense against pests entering your home or business.

Illumination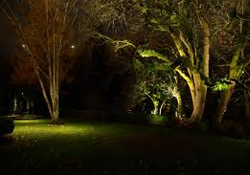 The beauty of your outdoor space is not limited to the daytime hours. The installation of outdoor accent lighting illuminates your high quality landscape after sunset.

Irrigation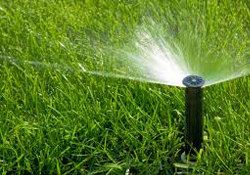 Top Notch Lawns also provides irrigation system installation as well as service and repair of existing systems for both residential and commercial properties.

Liming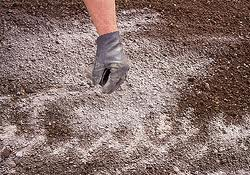 Liming keeps soil pH at the proper level for maximum turf growth. Since soil tends to become acidic (lower pH) over time, we recommend a lime application at least every other year while the lawn is on a fertilizer program.

Weed Control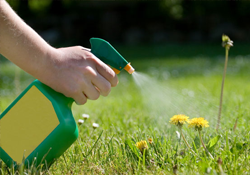 Weeds growing in driveways, sidewalks, patios and other areas can spoil the overall appearance of your landscape. We can provide applications to eliminate unsightly weeds and grasses that are presently growing in these areas and prevent future growth of up to two months.

Turf Fertilization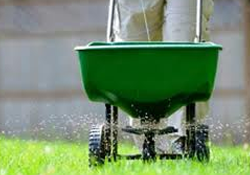 Turf fertilization programs maximize your existing turf grass development and resistance to evasive weeds that inherently come while trying to maintain a high quality lawn. We provide 4-6 chemical applications per service year to your lawn to minimize weed germination in your lawn and maximize overall healthy development of your existing turf grass.

Pre-Emergent Programs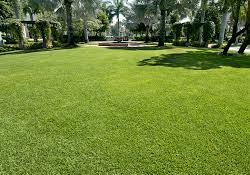 Pre-emergent programs for ornamental bedding areas are also available to control unsightly weeds in your bedding areas and existing landscape beds as well. This service complements he turf fertilization and weed control program by maintaining a weed-free landscape and is another key ingredient in a Top Notch Landscape.

Spring and Fall Cleanups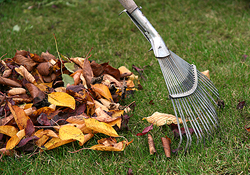 Spring and fall cleanup is an important part of lawn maintenance. Lawn and landscape areas should have leaves and debris removed to ensure healthy plants and deter pest damage. Gutters and concrete areas should be cleaned also to prevent clogs and staining. Spring cleanups are started as soon as the soil is firm enough to handle the equipment and fall cleanups are done after the soil freezes.

If you would like to schedule a lawn cleanup, please call early in the season to get on our list.